At SYSOL we pride ourselves in meeting our customer's needs with uncompromising professionalism.  From networking to security to telecommunications, we offer services and support that make SYSOL a critical partner for businesses who demand the best.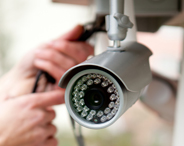 Surveillance Cameras (CCTV)
Nothing is more vital to a business than the security of its operations. That's why we offer closed circuit TV (CCTV) systems that allow you to monitor the critical areas of your company in real time, 24 hours a day, 365 days a year. Our state-of-the-art equipment can record in analog or digital form, giving you the quick and easy access you need.
Structured Cabling
We design and install structured cabling systems that not only meet industry standards, but utilize only the highest quality brands such as Panduit, Commscope (NetConnect) and Siemon. Moreover, our systems are installed by expert technicians trained by the manufacturers themselves.
Our structured cabling can integrate the following for you:
Your data and telephone systems
Your wireless networks
Your video, audio and surveillance applications.
We use optical fiber that is specific to your applications — interior, exterior, multimodal or mono-mode. And we also provide the testing equipment needed to certify the installation and obtain your 25 year warranty.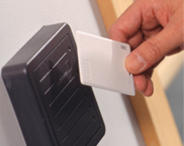 Access Control
Your company needs assurance that only authorized personnel are gaining access to sensitive areas of the business. We provide that with access control systems that can let you know who was in a specific place and when they were there.
Time and Attendance
For those in charge of your payroll payments, we have an automated system for collecting data—one that saves time and enhances their productivity. Our cutting edge system is operated through a menu, with clearly marked processes that are all operated the same simple way. This system will generate the reports you need, whether from supervisors or other managers. The only limit to the amount of information will be your storage capacity.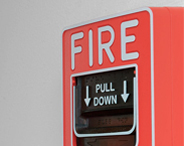 Fire Detection Systems
A tragic accident like a fire can happen to any business. But with our fire detection system you can act quickly to prevent or contain damage—and even prevent a fire by taking the right measures beforehand. One clear benefit from installing our system can be a reduction in the costs of your patrimonial insurance policies.
Keep in mind that your installation of a detection system must meet the standards of the National Fire Protection Association (NFPA).
Intrusion Detection Systems
Our burglary alarm systems can protect you from theft or property damage by detecting any unauthorized entry onto your grounds or into your buildings. We offer a state of the art technology that is already widely used to safeguard residential, commercial, industrial, and military properties.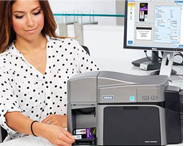 ID and Badging Creation Systems
Whether you need digital identification or badges, we have the equipment and services for you including:
Blank PVC cards, with chip, magnetic stripe and RF (Radio Frequency)
Ribbons for badge printers in different styles and modalities
Clips and clasps for credentials
Battens and ribbons for badges
Spare parts for printers (rollers, print heads, etc.)
Preventive Maintenance and Repair Services (PC, Printer and Labeling Equipment)
When it comes to your computer equipment and printers, you want to extend the life of these systems and protect your investment. Our specialized technicians can provide you with the preventive maintenance and repair services you require.  Plus, we offer flexible policies for one or more years—whatever suits your needs best.